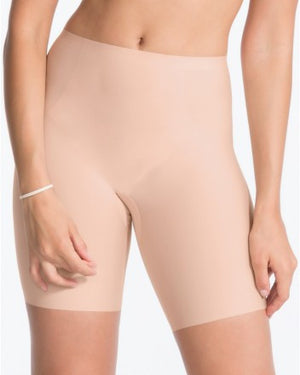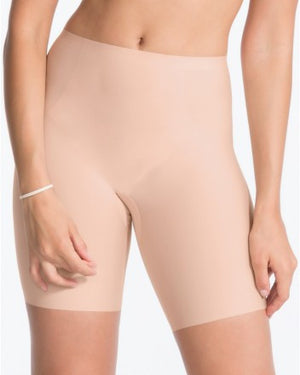 Spanx Thinstincts™ Mid-Thigh Short
The Spanx Difference
With targeted shaping support, Thinstincts is back and better than ever. An updated take on a fan-favorite, we re-engineered this style to target your lower stomach and added performance features like breathability.

Support Level
Shape: A Firm Hug

How to Wear It
Wear this short for a lightweight fit and targeted shaping under your favorite work-to-weekend dresses.