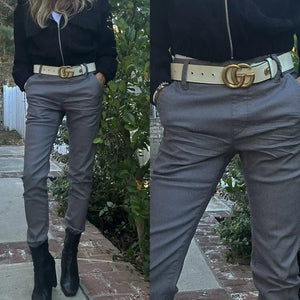 Bevy Flog - Dafna Pant Gray Specks
The most comfortable pant you will ever own! Wear them from day-to-night. Style them with your favorite sneaker, sandal, heel or bootie! A must-have for traveling. Tons of looks- one pant! We LOVE Bevy Flog!

 Comfortable stylish flattering pull on pants.  Wear it with belt or without day to night.  You will love the look and feel!