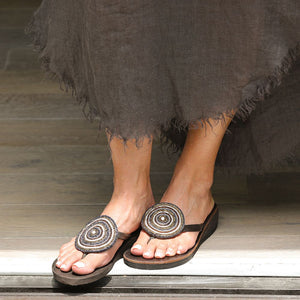 Medallion Bronze Sandals
This classic style is about understated elegance with a bit of bling. Plus this beautiful style goes with pretty much everything in your wardrobe. An easy fit for nearly any type foot.
Global Girls sandals are entirely handcrafted by skilled artisans in East Africa. The beadwork on the shoes is hand-done primarily by women, though there are talented men beaders as well.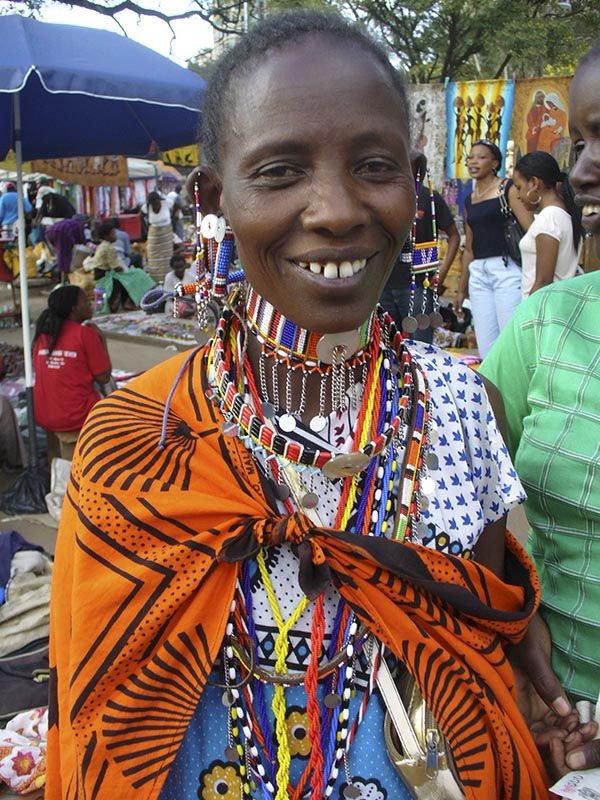 Global Girls' mission is to support African women and promote the traditional crafts they make by providing much-needed jobs at living wages. We're excited to be creating an international marketplace for the handmade sandals and other unique fashion accessories made by artisans.
Global Girls strives to encourage self-sustainability specifically among women and to develop income generating opportunities especially for the disenfranchised. For example, in Kibera, Africa's second largest slum and home to approximately one million people, Global Girls works with women who make our horn and bone jewelry.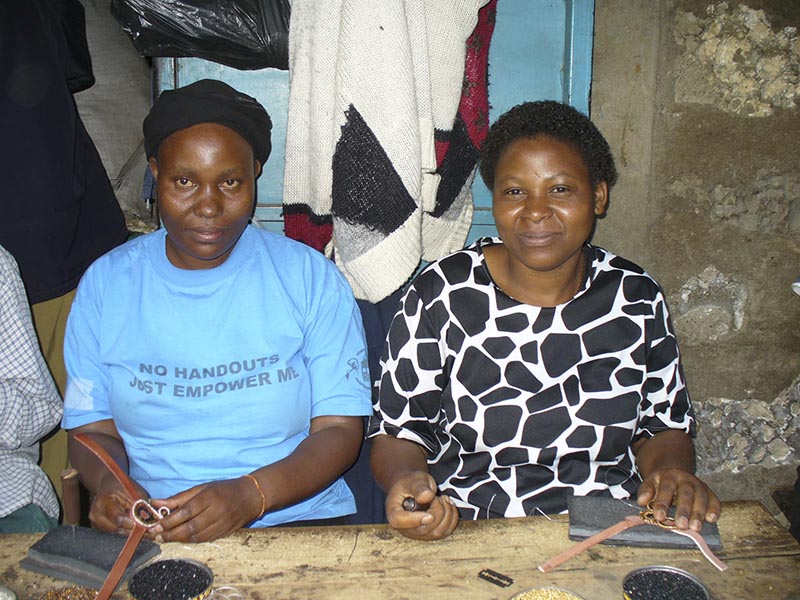 Global Girls' believes in the importance of fair trade and in the value of jobs instead of hand-outs. A job that provides a living wage is crucial to empowerment and to promoting a sense of self-worth, which in turn, helps people move away from a culture of welfare and towards self-reliance.
Global Girls is proud to pay the artisans fair-trade wages and allow them to work in their community at their own pace. By working close to home, the artisans save money that would otherwise be spent on bus-fare to and from a job-site, meals out and child-care. In fact, many of our artisans that were once disenfranchised when we first started have experienced a positive change in their financial status.
That our sandals are found among many exclusive brands in the world's finest stores is but one of the rewarding aspects our work. We're most proud of having increased our work-force from five artisans (when we first started seven years ago) to more than 175 talented craftspeople who can count on regular work nowadays.